ChillZone is an exciting weekly youth program during the winter season for Jewish boys, girls, and teens. It's a program designed to allow children to connect with Judaism on their terms, with a camp-like atmosphere, phenomenal staff, and high caliber educators.
Fun activities, attractive prizes, and delicious kosher pizza make ChillZone a treat. It's for children and teens of all backgrounds, while friendly mentors on staff create a comfortable and a welcoming environment.
Dear Parent,
Too many children today reach their bar or bat mitzvah knowing little about what it means to be a Jew. Chillzone is the answer for parents who want their children to learn more about their Jewish heritage, culture, and traditions. Jewish topics such as charity, holidays, Shabbos, and Israel are discussed. With our exciting hands-on programming, Judaism comes alive, enriching the lives of hundreds of youth nationwide. Our qualified and relatable leaders strive to create a warm and safe atmosphere where everyone feels welcome, creating a prime opportunity for new friendships to form while having a weekly dose of healthy fun. Your child will become part of a vibrant and diverse community of Jewish boys and girls from across North America.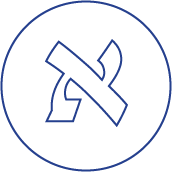 Learn Hebrew
Make friends
Learn about Judaism
"My son loves the pizza and prizes, the opportunity to connect with Rabbis and to socialize with other Jewish kids. We're not religious so all is new for him, he's so excited to go to ChillZone every week, it became so much part of his life, it helps him understand Torah and the Torah way of life. It's an opportunity to ask questions, it changed his mind set, his way of thinking is now a Torah way. He looks up to the Rabbis as people who can answer all his questions. We drive half an hour each way because my son loves it so much. As a matter of fact we are looking to move into the Jewish community because of ChillZone and other Jewish resources."
"I appreciate that the Kollel has a ChillZone program that helps teach and reinforce Jewish values in kids of all ages increasing the level of Judaism in the Community." programs. He loves the action and excitement at ChillZone."
Akiva Svinkin
ChillZone
New Social, Educational Jewish Children's Program Comes to Central Ohio
Area kids snack on pizza during ChillZone, a Jewish learning program that started in November…